Commercial Roof Repairs
Portsmouth VA
Don't Let Your Damaged Portsmouth Commercial Roof Lead To More Serious Problems. Call Gilpin Roofing to Have Your Commercial Roof Inspected and Repaired or Replaced.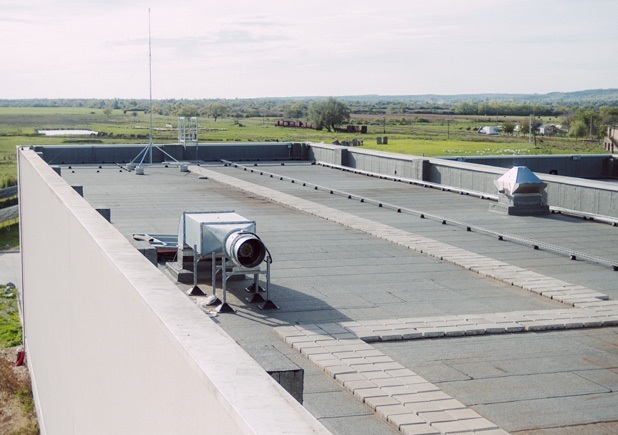 Commercial Roof Repairs Portsmouth VA
Commercial Roofing Repairs Portsmouth
Don't Let Your Damaged Portsmouth Commercial Roof Lead To More Serious Problems. Call Gilpin Roofing to Have Your Commercial Roof Inspected and Repaired or Replaced.
Schedule Your Commercial Roofing Inspection
Commercial roofing requires attention and maintenance. Your roof acts as a barrier to keep your business and property safe from external elements such as rain, wind, and hail. It is crucial to keep your commercial roof in good condition to prevent damages and leaks that can affect your business operations.However, no matter how well you maintain your roof, it will eventually requirerepairs or replacement. This is why we recommend reaching out to Gilpin Roofing, Portsmouth's trusted source for both commercial and residential roofing work. Contact us to schedule an inspection and receive your free, noobligation quote for repairs or replacement services.
Types of Commercial Roof Materials
The seven most common types of commercial roofing materials include:
Spray-on silicon
Shingle roofing
Metal roofing
Built-Up Roofing (BUR) membrane
Thermoset roof membrane
Thermoplastic roof membrane
Green roofing
Metal roofing is perhaps the most popular commercial material due to its cost and durability. It has a longer lifespan and is easier to maintain. These types of roofs can be made with different materials, including:
Galvanized steel
Aluminum, zinc, and tin
Tile sheets
Copper
Stainless steel
Aluminum
Common Commercial Roof Repairs
Commercial roof repairs vary based on the type of roof you have. Here are some common types of commercial roof repairs we offer at Gilpin:
Leaks
A leaky roof is one of the most common problems associated with commercial buildings. Various factors, including age, wind damage, and improper installation, can cause leaks. Our crew can identify the source of the leak and determine the best repair method, given the circumstances.
Pooling water
Pooling water occurs when water accumulates on your roof due to poor drainage or improper installation. We can remove the pooled water and repair the roof so it doesn't continue to pool with heavy rainfall.
Blistering
Blistering occurs when air or moisture gets trapped between the layers of your roof. This causes bubbles to form on the surface of your roof. Our roofers will remove the blistered areas and replace them with functioning, matching roofing material.
Membrane punctures
Punctures in your roofing membrane can be caused by falling debris or foot traffic. This can also lead to leaks and other roof problems. Contact Gilpin if you can see visible membrane punctures. We will assess the severity and repair the membrane.
Faulty Installation
If your roof was never installed properly, your commercial building is more susceptible to damage. Whether it is improper joint, flashing, or shingles installation, a mishandled roof component could lead to trouble down the road. Gilpin can set your roof right, as it should have been the first time.
Storm/Weather Damage
Metal roofs are vulnerable to the elements. Portsmouth is prone to hail, hurricanes, wind, and rain – which are all common causes of roofing damage. When it comes to insurance claims, our trained inspectors can help pinpoint which damage is caused by a specific weather-related incident.Common damages are dents, broken pieces of the roof, missing shingles, etc. Our experienced roofers have dealt with all kinds of storm damage. We can make the repairs you need and work with your insurance company if there is a claim.
We Can Repair Your Commercial Roof
At Gilpin Roofing, we have experienced roofers equipped to handle your roof repairs for multiple damage types – leaks, storm damage, hail damage, hurricanes, etc. Whatever the damage, our inspection will uncover it. We know the difference between preexisting damage and damage caused by anincident like a hurricane.We can handle laying new underlay, shingles (if applicable), and repairs/installation of other roofing materials. We can even work on metal roofs for our commercial jobs. Don't try and tackle roofing work yourself, let the experts get the job done right.
How Do I Know if My Building Needs a Total Roof Replacement?
There comes a time when roof repairs are no longer sufficient, and you need to replace your entire roof. In this event, a replacement becomes more feasible long term, so you avoid having to pay for more frequent, costlyrepairs. We'll help you decide what the most cost-efficient option is, so your business can continue running.
We're experts in knowing when you need a replacement versus repair and some of the most common signs for replacement we look for include:
Age
The age of your roof can determine when it is time for a replacement.Most commercial roofs last between 15 to 25 years, depending on the type of roofing material.
Extensive Damage
If your roof has extensive damage, it may be more cost-effective to replace the entire roof rather than repair it.
Multiple Leaks
If your roof has multiple leaks, it may be a sign that it is beyond repair. Multiple leaks also indicate failing structural integrity, which could spell trouble for the building if left untreated.
Energy Efficiency
If your roof is not energy efficient, it may be time to replace it. If you are seeing a consistent spike in energy consumption that is harming your overhead, a new roof can help you save money on your energy bills.
Building Codes
If your building codes require you to replace your roof, it is essential to comply with these regulations. Gilpin Roofing contractors are well-versed in local building codes and regulations. We can provide insight as to when a roof is due for replacement so you stay in compliance with any codes in place.
Portsmouth Climate Can Contribute to Your Roof Damage
Portsmouth has a humid subtropical climate, which can be harsh on commercial roofs. It is crucial to work with a roofing contractor that is experienced in commercial roof repair and replacement. The area is also prone to hurricanes, which can be devastating for roofs. If your commercial property sustains damage from a hurricane, you likely will file a hurricane damage claim with your insurance company. We work with your insurance company to ensure the proper repairs are done right. This helps you maintain your dwelling coverage and will restore your building back to its pre-loss condition. Our experienced roofers know what signs indicate damage from a storm versus preexisting damage. We can provide a factual, detailed report outlining all storm damage for your insurance.
How Much Do Commercial Roof Repairs Cost?
The cost to repair your commercial roof depends on multiple factors. For example, it depends on the type of materials, how much square footage, how quickly you need the repairs completed, etc. Please contact our office to get a more accurate, no-obligation quote for pricing.
How Our Commercial Roofing Repair Process Works.
The cost to repair your commercial roof depends on multiple factors. For example, it depends on the type of materials, how much square footage, how quickly you need the repairs completed, etc. Please contact our office to get a more accurate, no-obligation quote for pricing.
Step One: Schedule Your Commercial Roof Inspection
Contact Gilpin Roofing to speak with one of our team members and schedule an inspection at your earliest convenience. Our experienced Portsmouth roofing contractors know what to look for with indications of roof damage.
Step Two: We Provide a Damage Report and a Free Quote
Your inspector will walk you through their findings and outline any warning areas or signs of damage that could become a more serious issue if left unchecked. We will then provide a free, no-obligation quote for repair or replacement services. The quote includes transparent pricing.
Step Three: We Repair or Replace Your Commercial Roof
Our crew will come out to the property on the designated date and work efficiently to complete your roof repair or replacement as fast as possible. We understand the importance of having your commercial building operational, which is why we work quickly. All new roofs come with extended warranties!
We Offer Licensed and Insured Commercial Work
Gilpin Roofing & Siding, Inc. is licensed by the state of Virginia as a professional roofing contractor. Our VA Class-A Contractors license number is 2705062584A. Our General Liability insurance includes coverage of up to $2,000,000 and we also have Workman's Compensation Insurance for $500,000.
Why Should You Work with Gilpin Roofing?
Gilpin Roofing has over 21 years of experience serving both residents and businesses throughout Virginia. We are fully licensed, bonded, and insured and have multiple financing options available, including packages with low interest and zero-down. All of our roof work comes with the highest-grade materials according to Virginia building codes.Don't just take our word for it! Hear from some of our satisfied customers on how Gilpin Roofing was able to repair or replace their commercial roofs. We
pride ourselves on our reputation!
Schedule Your Commercial Roofing Repair Inspection Today!
Don't risk costly repair work by neglecting your commercial roof maintenance. Contact Gilpin Roofing today, and we will conduct a thorough inspection and provide a free roof repair or replacement quote.