Roof Leak Repair or Pipe Collar Leaks?
To an intelligent homeowner, a leaking roof calls for nothing less than emergency maintenance services. That's because the longer you wait to address a leaking roof, the more expensive it's going to get. Here's why.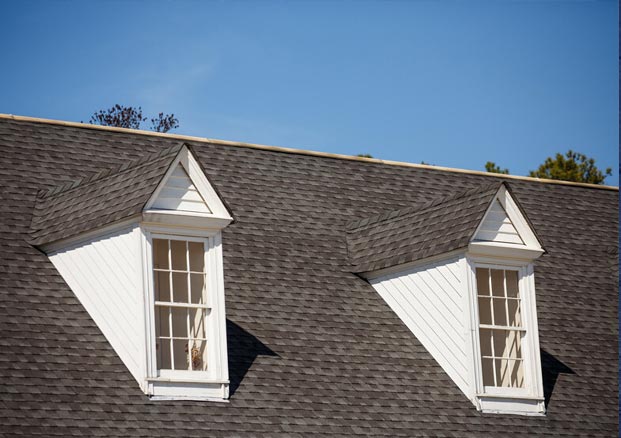 Roof Leak Repair: Causes and Fixes of  Pipe Collar Leaks
What Causes Roof Pipe Collar Leaks and What Can You Do to Fix Them? Gilpin Roofing Brings You the Most Effective Roof Leak Repair Solutions for Your Home in Virginia Beach.
What Is a Pipe Collar Leak?
Almost every residential roof will accommodate the ends of various pipes leading out of the home. This allows for proper ventilation, airflow, and more. Pipe collars or pipe boots are fitted over these ends to prevent water from entering your home. These encasements are usually made from plastic, must be checked for damage during roof inspections, and sometimes replaced during maintenance.
Sometimes due to damage or improper maintenance, water may begin to enter the pipe because the pipe collars can no longer provide leakproof coverage. In such cases, you may experience a roof leak leading to water damage in your home. If you suspect any roof leak, be sure to get in touch with the roofing experts at Gilpin Roofing, Inc. We offer all kinds of roof and pipe collar repair services. Get in touch to schedule an inspection today.
Causes of Roof Pipe Collar Leaks
Do you have a leaking pipe collar? There could be several reasons this is happening. Here are a few common causes of pipe collar leaks:
•Time and age have caused your pipe collars to wear out, crack or deteriorate
•Your pipe collars were improperly installed
•Poorly made rubber or plastic pipe collars may break easily with frequent sun exposure
•External weather damage to your pipe collar
While a good quality, properly installed pipe collar may last you up to 30 to 50 years, it's necessary to check frequently for potential issues, especially if your home is prone to harsh weather conditions. A damaged or improperly installed pipe boot can be disastrous if unaddressed. Regular inspections, maintenance, and care can save you money in the long run.
What Happens if You Don't Fix a Leaking Roof?
To a smart homeowner, a leaking roof calls for nothing less than emergency maintenance services. That's because the longer you wait to address a leaking roof, the more expensive it will get. Here's why
Mold Growth
Mold needs a bit of moisture to thrive. A roof leak opens your home and roof to a lot of wetness and moisture. Combining heat and moisture could lead to excessive mold growth during the summer, contaminating your air and more.
A Decline in Structural Integrity
Water and leaks can lead to cracks, a sagging roof, a compromised frame, and water pooling. Over time this will cause detached shingles, holes, rotting wood, and more. A leaking pipe collar could further ruin the sheathing of your roof. The longer you wait, the bigger and more expensive these issues will be. In extreme cases, it could even lead to the collapse of your roof.
Damaged Insulation
Water that gets into your home could also damage insulation. This makes it less effective and efficient. This increases energy costs, and you may be uncomfortable during the warmer or colder months.
Fire Hazard
Once water enters your home, you don't know where it might reach. You may observe a damp ceiling, but that water could come in contact with electric wires, or other elements. This could pose a severe fire hazard or prevent your electric unit from working correctly.
Decrease in Property Value
Even if your roof leak is in its earliest stages, it's not a problem any potential buyer wants to have. Roof leaks = added expense + long-term problems. Address any roof leak as quickly as you notice them to ensure that your property value is maximized for the real estate market.
Signs of a Leaking Pipe Collar in Your Home
Not sure if you're dealing with a leaking roof or pipe collar? We're here to help. Here are a few signs of a leaking pipe collar or pipe boot:
• You notice water inside your attic
• Water spots on your roof decking, walls, or ceiling
• You notice mold or mildew
• Dripping
Sometimes, leaks may not be so obvious. Sometimes, your insulation may absorb the water, and you will see no sign of leakage. However, while the problem may be unnoticeable now, it could lead to severe damage over time. If you are unsure about the health of your pipe collars, it's time to get a professional involved. Schedule an inspection with the experts at Gilpin Roofing, Inc., and we will be happy to assist you.
How to Fix a Pipe Collar Leak
Fixing a pipe collar leak yourself can be pretty tricky. If you choose to do it yourself, it involves:
• Purchasing the suitable pipe collar or pipe boots and rubber seals
• Preparing the rubber seal for attachment
• Trimming the boot to ensure it matches the size of the previous boot
• Applying sealant over the old boot to ensure proper sealing
• Cleaning off the excess sealant
This can be tricky, and your best bet is to hire a qualified roofing professional to get it done right. You do not want to risk your and your home's safety over a DIY project.
Pipe Collar Repairs in Virginia Beach, VA
Are you experiencing roof leak problems in your home? Our team of experienced roofing professionals is here to help you. Give us a call or send a message our way to make inquiries or address your concerns. Please tell us your needs and get a free quote on our Virginia Beach, VA, roofing services.