Multi-Family Roof Repair & Replacement
Gilpin Roofing is a trusted Virginia Beach roofing company that serves multi-family units. Whether you need roof repairs or a total replacement, trust the roofing experts at Gilpin Roofing to get the job done right.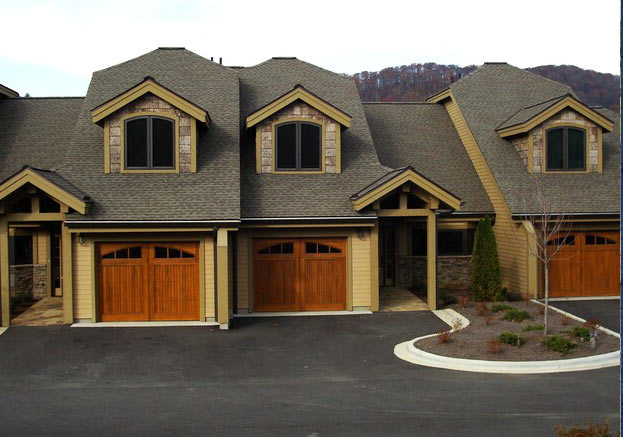 Multi-Family Roof Repair and Replacement
We Do Roof Repairs and Replacements for Apartments, Condominiums, and Homeowners Associations.
Request a Free Quote for Multi-Family Roof Repairs Today
Gilpin Roofing is a trusted Virginia Beach roofing company that serves multi-family units. Whether you need roof repairs or a total replacement, trust the roofing experts at Gilpin Roofing to get the job done right. Contact our office to schedule an inspection and get a free roof repair quote.
Ensure the Safety of Your Multi-Family Building
Whether you own or manage a multi-family building or HOA community, you are responsible for ensuring your roof's structural integrity. Multi-family unit roofs protect weather elements, insulation, and aesthetic value. However, over time, the roof of a multi-family unit can become damaged or worn out, which may require repair or replacement. Entrusting your apartment roof repair and maintenance to an experienced company like Gilpin Roofing is the best way to promote safety for your tenants. We have experience working on multi-family buildings, including condominium roof repair work and homes in HOA communities.
Types of Multi-Family Roof Repairs
Multi-family unit roofs can require different types of repairs, depending on the extent of the damage. Let's cover some of the most common types of damage and the causes of those damages to multi-family unit roofs.
Shingle Replacement
If shingles are missing, cracked, or curled, they may need to be replaced. Shingles protect the roof from water damage and UV rays, so any damaged shingles should be addressed immediately.
Flashing Repair
Flashing is the metal that seals the roof edges and transitions. If it becomes loose or damaged, water can seep into the roof and cause damage. Replacing the flashing often means pulling up multiple layers of shingles as well. This is why we recommend leaving this work up to the professionals.
Leak Repair
Water leaks can damage the interior of the building and affect the insulation. Repairing leaks helps prevent more extensive damage to the building. If you spot a leak in your building's ceiling or walls, it could indicate that water is seeping in through the roof.
Gutters and Downspouts
Gutters and downspouts can become clogged with debris and prevent proper drainage. This can cause water to build up and lead to more extensive damage if not treated immediately.
Signs of Damage to Apartment & Condominium Roofs
There are several signs to look for that may indicate damage to the roof of an apartment building or condo. These signs include:
Water Stains
Water stains on walls or ceilings may indicate a leaky roof. If left unaddressed, this can lead to mold growth and further damage the building.
Buckling Shingles
Buckling shingles may indicate that the shingles are not properly sealed, which can cause them to lift and curl.
Granules in Gutters
If you notice granules in your gutters, it may indicate that the shingles are wearing out.
Sagging Roof
If the roof appears to be sagging, this can indicate a structural issue. It's essential to address this issue immediately as it can lead to further damage and even collapse.
Cracked Flashing
Your roof's flashing is a sealant to protect moisture from seeping into the joints. If this flashing cracks or deteriorates over time, water can get into the interior of your roof and cause damage.
When Should You Consider Re-Roofing Your Multi-Family Complex?
There is always an argument about when you should re-roof your multi-family building. Do you replace all the roofs on a specific timetable or wait until you start having problems? There are arguments for both sides. Let's review some of the times to consider replacing the roofs in your complex.
Your Roofs are Getting Older
All roofs have a lifespan. The older your roof is, the more of a liability it becomes, especially for insurance companies. You can extend the life of a roof with a regular maintenance program. On the other hand, if the roofs have not been maintained well, they could be more susceptible to leaks and other issues down the road. It is also possible that your multi-family roof installation was not handled correctly in the first place. In this event, the roof's lifespan may be well below the warranty period. The only way to honestly know the condition of your age compared to its age is to have it inspected by a professional.
You are Spending Too Much on Repairs
If you spend thousands repairing each roof in your multi-family unit, it is likely time to consider a replacement. When you compare the cost of replacement to the cost of fixing consistent issues with multiple roofs over time, replacement looks much more feasible long term.
You Want to Make Improvements to the Community
Is your multi-family complex looking outdated? Perhaps you want to sell and are considering upgrading the roofs to be more attractive to buyers. (We also have roof certification services if so!) Whatever the case, upgrading the roofs within the property adds to the aesthetic and functional value. We can also handle skylight installation if you want to elevate the property's value with natural light.
We Work with Virginia Beach HOAs
Live in an HOA and need to have your roof replaced? No problem! Contact the HOA manager or board of directors to establish whether you can hire us for roof repairs or replacement. This is because many HOAs have strict guidelines on what types of roofs they allow. You may only be able to get a roof replacement with a specific material and style.
How Our Multi-Family Roof Repair Process Works
Step One: Schedule an Inspection
Reach out to Gilpin Roofing to schedule an inspection of your multi-family complex. We will set a time that works with your schedule.
Step Two: Get a FREE Quote
Our roofers will conduct a thorough inspection and provide a free quote based on the services needed per the roof's condition.
Step Three: We Get to Work on Your Roof Repair or Replacement
Our crew will arrive on time and get to work quickly on your multi-family roof replacement or repair work. Our new roof installations come with a 10-year warranty!
Get Your Free Quote Today!
Don't let roof damage cause your multi-family building to lose value! Contact Gilpin Roofing today, and we can schedule your inspection and provide a free quote for repair services.