Roof Certification & Inspection Services
Contact the experienced roofers at Gilpin Roofing to set up your inspection. We will provide you with a free quote for our services.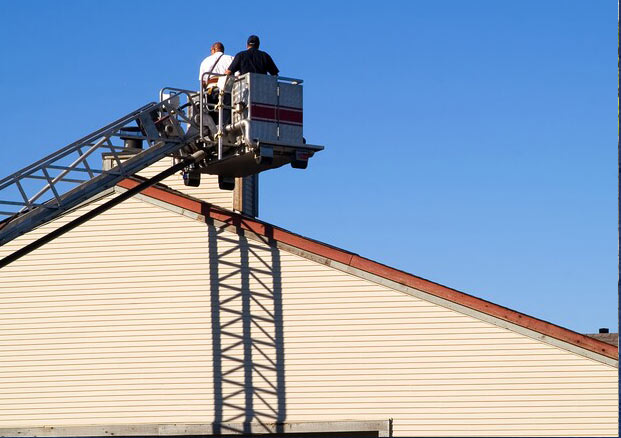 Roof Certification Inspection Services
Do you need a roofing certification inspection? Contact Gilpin Roofing for residential and commercial roofs in Virginia Beach.
Get a Free Roof Certification Quote
Whether buying or selling a residential or commercial property, preparing for hurricane season, updating your business or homeowners insurance, or wanting official documentation of your roof's current condition, a roof certification is the best move. Contact the experienced roofers at Gilpin Roofing to set up your inspection. We will provide you with a free quote for our services.
What Is a Roof Certification Inspection?
A roof certification inspection is an official document. It proves a licensed roof contractor in Virginia Beach has inspected your residential or commercial roof. It confirms that the roof is in good standing, free of any flaws, and guarantees it will remain in good standing for the duration of the certification. There are different increments of roof certifications available. When purchasing a home, it is essential to ask when the roof was last inspected and who conducted the inspection. You should follow up by asking if the roof has been certified, as home inspectors don't always complete a thorough roof inspection. A roof certification is a great selling point for individuals selling a home. Roofs are often a make-or-break component of a sale, so if you have an official roof certification, your buyers can be confident in the property's structural integrity.
What Is the Difference Between a Roof Certification and a Standard Roof Inspection?
Roof inspections are standard procedures for most homeowners insurance policies. They are often a requirement to obtain coverage. Roof certifications take this a step further by providing inspection documentation that can be provided later. The certification is conducted by an actual roofing contractor, not just a regular home inspector. Roof certifications are transferrable to new certificate holders. They are also renewable upon re-inspection.
When Should You Get a Roof Certification  Inspection?
Updating Your Homeowners Insurance Policy
As your home gets older, insurance companies become increasingly interested in the quality of your roof. Virginia Beach is prone to hurricane activity, meaning you need additional documentation to verify the condition of your roof. Insurance companies may request certification for an older, outdated roof to confirm coverage.
After a Hurricane
When a hurricane comes through your area, insurance companies may request a roof certification to assess the property's condition. This is most commonly seen when policyholders do not submit any repair or maintenance work to the insurance company after a hurricane hits the area. Insurance companies need to confirm whether they still want to insure the property, and a roof certification will give them in-depth information about the roof's condition after the hurricane.
When You Are Buying a House
The roof is often one of the most critical components of a successful real estate deal. Even if the property is exactly what you are looking for, you will likely not want to take on the expense of replacing an outdated roof. Replacing the roof is one of the most expensive improvement projects. While the seller should provide an inspection, you can have your roof certification completed to ensure the roof is in good condition.
When You Are Selling a House
A home buyer's realtor will likely request a home inspection. Most inspections provide a general overview of the property that may not reveal any problems with the roof. Securing a roof certification will give you an upper hand against the competition because your roof's condition will be certifiable.
What Does Your Roofing Certification
Document Include?
This document provides all the necessary information that a buyer, insurance adjuster, or other entity would need to confirm the roof's current condition, including any issues that must be addressed.
Most roof certifications include:
• The owner's name and address
• Any damages or issues detected
• Inspection date
• Estimated remaining roof lifespan
• Photos of the roof and any damages
• Additional comments
• Checklist of all inspected roof areas
• Signatures of licensed inspectors
What Do We Look for in a Roof Certification Inspection?
Roof certifications are an in-depth process. This includes the roof's exterior and interior (attic) areas to identify any pressing issues and determine the roof's lifespan. Let's review some items we look for during our certification inspections.
The Age of the Roof
The older your roof is, the more of a liability it becomes. Virginia Beach is a coastal area, meaning your home or business is more susceptible to damage from the elements. Insurance companies continuously verify the condition of an older roof to confirm whether it is too risky to extend coverage.
Proper Installation and Routine Maintenance
Roofs installed improperly are at a higher risk of problems down the road. For example, a roof not installed in adherence with the Virginia Beach building code is likelier to have an issue than a home built to code. Insurance companies may use matters ranging from code violations and
improper materials against you when filing a claim, especially after a hurricane. We can identify whether your roof was installed correctly and if routine maintenance has been conducted over time.
External and Internal Damage
Some damages are less visible than others and harder to detect. We conduct a thorough inspection and have the experience to know what to look for in your roof's external and internal areas. If you need a certification after a hurricane, our crew can spot the difference between pre-existing damage and damage from the storm.
How Our Roof Certification Process Works
Step One: Contact Us
Contact Gilpin Roofing via phone, email, or online form fill to schedule your roof certification inspection. We will come out to your property at your convenience.
Step Two: Request a Free Quote
We will provide you with a free quote based on multiple factors. These include the property size, how long of a certification you need, and how quickly you need the certificate completed.
Step Three: Receive Your Roofing Certification
Once the certification is completed, we will provide the necessary documentation barring any issues found during the inspection.
What Do We Look for in a Roof Certification Inspection?
Gilpin Roofing is a reputable Virginia Beach roofing company that helps residents and businesses throughout the area. Contact us for a free quote for our roofing certification services today!